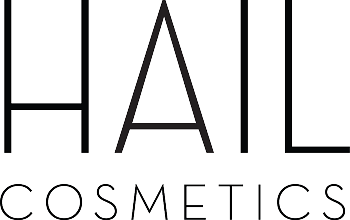 Hail Cosmetics is owned and operated by local entrepreneur Elsie Tranmer. Born and raised in Thunder Bay, Elsie always felt that the region had an unfulfilled need for all-natural, cruelty free cosmetics. With that thought in mind she began to look into the process of making cosmetics, specifically lipsticks. After being continuously complimented on her newly created lipstick, Elsie began to believe that this could become a true business opportunity for herself.
In the spring of 2016 Elsie was accepted into the CoStarter business incubator program hosted by the Northwestern Ontario Innovation Centre. The program helped her develop and refine her business plan, by helping identify her market, develop her brand, and refine her business model. She also attributes the program with connecting her to valuable networking opportunities within the business community of Thunder Bay.
Like with many great ideas, the first iteration didn't stick. Hail Cosmetics has gone through several different names and different branding prior to launch. It was an almost exhaustive process trying to find the name and brand that would best identify with the company that Elsie was trying to build, and what her target market was looking for. After a focus group was conducted in the summer of 2016, Hail Cosmetics was officially born. From there things began to move quickly for the company, packaging was created, the finishing touches were put on the band, and in the fall Hail Cosmetics was ready for its official launch.
In mid-October of 2016, Hail Cosmetics launched, and almost instantly its first sale came through. Elsie quickly began to attend sales fairs, while experiencing very positive results. Since launch, Hail Cosmetics has been extending its reach on social media, and sales have begun to come from as far away as the east coast. Hail Cosmetics is currently in talks with local retailers to get its products on the shelves, and extend its customer base. The future looks bright for Hail Cosmetics, and Elsie believes this success wouldn't be possible without the help of the Northwestern Ontario Innovation Centre, and the community of Thunder Bay.
To learn more about Hail Cosmetics please visit: https://www.hailcosmetics.com/