The NWO Innovation Centre benefits from the experience, connections, and talents of our volunteer Board of Directors. These community-focused business leaders don't just have lunch eight or nine times per year, they work hard to set the strategic direction for the organization, ensure financial accountability and provide their insights, access to their networks and support to this organization. The current Board of Directors is profiled below.
---
Lindsay Fenton
Site General Manager
Bombardier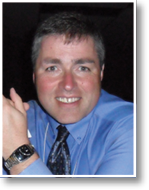 Wayne VanderWees
President
Freight Managers Inc.

Eric Tribe
Retired Tech Founder

Colin Kelly
Dean, School of Engineering Technology, Trades, & Aviation
Confederation College
Taras Manzie
President/CEO
Lake of the Woods Brewing Company Inc.

Paul Giles
Director
Origin Recruitment
Amy Johnson
Director - Engineering
Tbaytel

Mark Elgie
Sales Manager & Partner
TBXI

Sarah Lewis
Director, Student Success
Lakehead University

Troy Mangatal
Associate Dean - School of Engineering Technology, Trades, and Aviation
Confederation College
Ellen MacKay
Director, Innovation Development
Lakehead University

Suzanne Christie
CEO
Shout Media