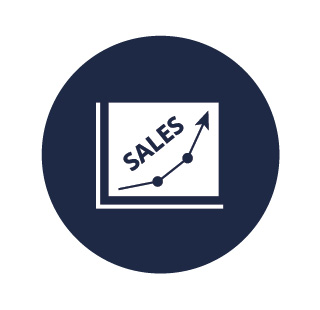 Great, you have a product – but how do you make money? Many people are uncertain how to monetize their product with no formal sales or marketing experience. Our dedicated team helps overcome these challenges by providing sales mentorship, sales workshops, mock sales calls, and places you into risk-free sales situations to adjust your pitch so when you approach the market you have the confidence to close sales.
Perhaps you are just approaching customers and need to ensure your product fits the market just right. We have the tools and resources to increase your chances of a successful product launch.
Whether selling online or offline, our team is experienced to get you in the door or drive traffic to your site. Reach out and we'd be happy to learn how we can help you reach your sales goals.
Sales Pitch
Every great company has a sales pitch that nails their messaging to a customer, do you have one? If not come in and see us. Have an existing one? Let's brush it off and see if it requires retooling with your new business model or innovation.
Sales Mentorship
Have a big contract you need to close? We have members on staff and connections who can provide expertise for tactics you can try to close the deal or some sales tactics that lower the risk of your customers trying your solution.
Lead Generation
Need to generate interest for your product? We hear you and have a lot of ideas to grow your lead list and help our clients develop an approach to get meetings with prospects.
Marketing
Who are your customers and how do you reach them are the key questions we address with you to help get you infront of the right customers.