Thursday, November 3rd, 2022 - Thunder Bay, Ontario –We held our 13th Annual RBC Innovation Awards luncheon, which had over 140 people in attendance to celebrate and recognize innovative companies and individuals in Northwestern Ontario.

Over 40 nominations came in from across Northwestern Ontario for five award categories which include Advisor of the Year, Innovative Project of the Year, Young Innovator of the Year, Innovation Hero of the Year, and Innovative Company of the Year.


"We are excited to be celebrating the 13th year of the RBC Innovation Awards. This event has continued to grow, and illustrates that Northwestern Ontario is really becoming an innovation hotspot." States Colin Kelly, Chair of the Board of the Northwestern Ontario Innovation Centre
The 2022 Winners are: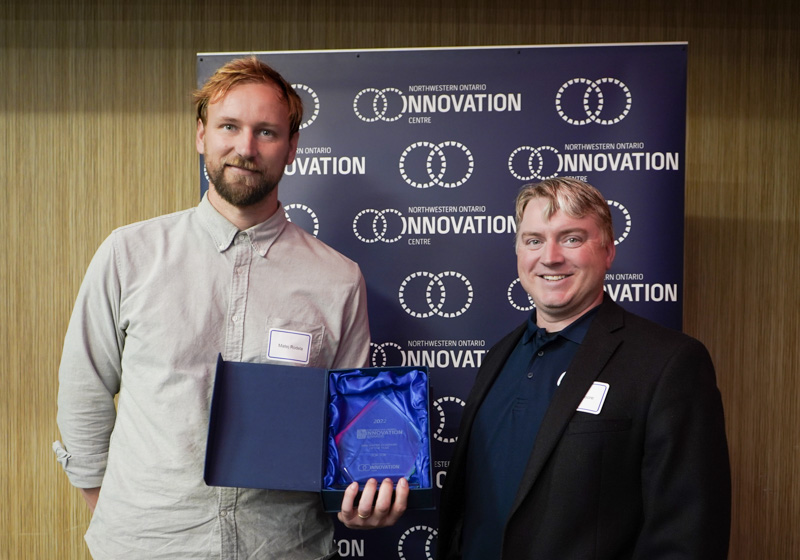 Innovative Company of the Year, Presented by CEDC
TOK TOK
TOK TOK Home incorporates innovative designs allowing for high-volume production that is functional and long-lasting. Every piece is designed to be easy to assemble and disassemble. Their products are flat pack shipped to lower shipping costs and reduce environmental impacts. TOK TOK is exclusively an online furniture brand, with no retail stores or wholesale distribution. This allows for lower and competitive pricing compared to traditional furniture retailers.


Young Innovator of the Year, Presented by Confederation College
Alessandra DeGrazia, MRT Markers and NUOVA Card
Alessandra has innovated in 2 ways. First, as an x-ray tech she saw a need for custom designed x-ray markers for her workplace. She started the business a few years ago and 3D prints of all of her mrt markers locally. Her second project is the "NuovaCard". This product is a depleted, plastic gift card, up-cycled into a double- sided, dry/wet erase marker surface. The purpose of the NuovaCard is to limit the quantity of single use "scrap" paper for lists, tasks, reminders, and other office supply needs.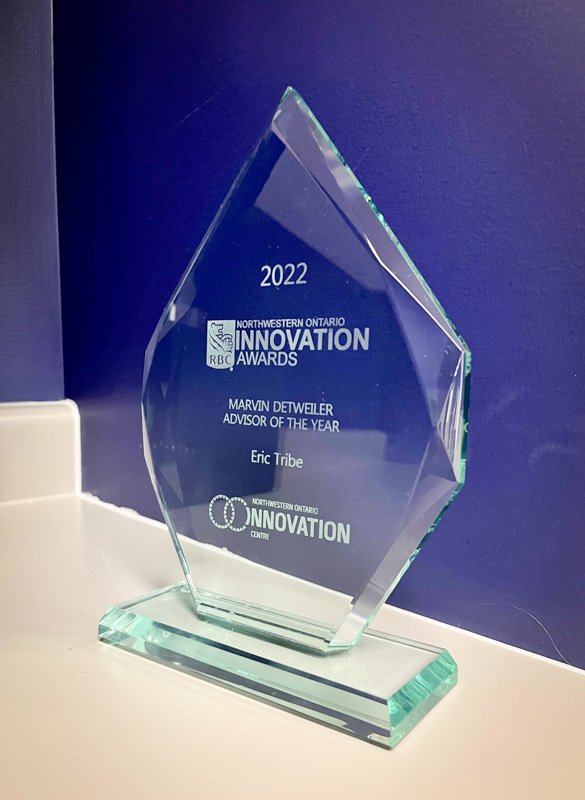 Marv Detweiler Advisor of the Year, Presented by Grant Thornton
Eric Tribe
Eric is now just ending his term on the Innovation Centre's Board of Directors. He has led the organization as Chair of the Board on two occasions. His leadership and commitment to the organization over the years has been invaluable. Eric has provided his insight and advice to many Innovation Centre clients sharing his experiences as a serial entrepreneur. We are proud to recognize Eric as a champion for innovation within our region.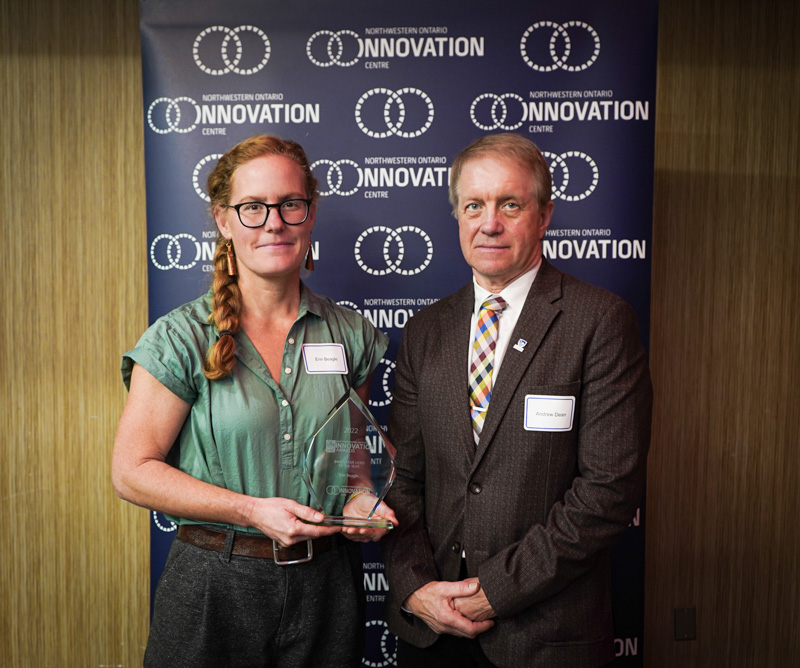 Innovation Hero of the Year, Presented by Lakehead University
Erin Beagle, Roots to Harvest
As the Executive Director of Roots to Harvest, Erin Beagle has been instrumental in leading the team to becoming a community food centre. Roots Community Food Centre aims to use food as a tool to connect people to one another and build belonging and dignity through meaningful programs, initiatives and advocacy. Erin leadership has created an organization with diverse, creative and innovative programs that positively impact our community.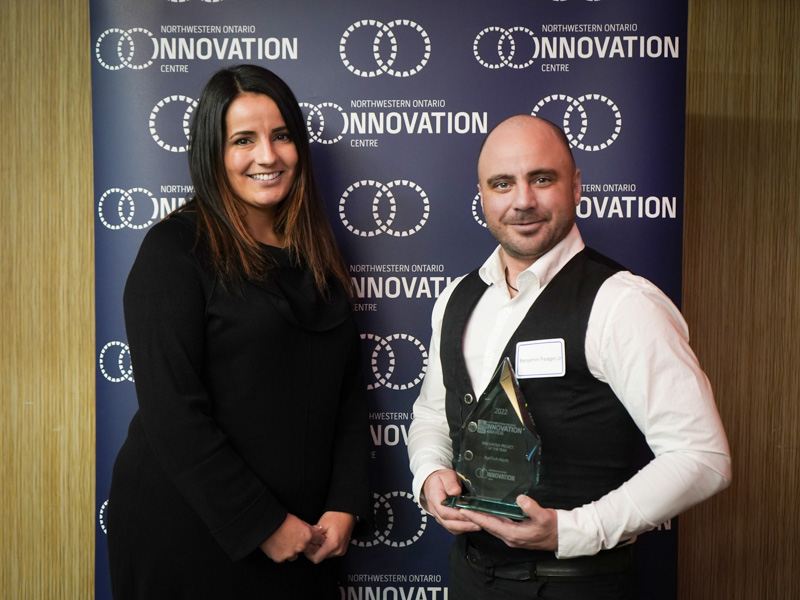 Innovative Project of the Year, Presented By Cheadles
AgriTech North
AgriTech North is a first-of-kind indoor vertical farm in Northwestern Ontario, growing fresh produce year-round at wholesale capacity. They address rising food insecurity and environmental challenges by utilizing innovative hydroponic and aeroponic technologies that uses 90% less water, 60% less nutrients, and no chemical pesticides, herbicides, or fungicides. They have innovated around existing technology to allow them to operate effectively in Northern environments. Their mission is to reduce fresh produce costs in Far North Indigenous communities by 25% and simultaneously increase its availability in communities without year-round access.
Congratulations to this years winners and nominees! It is so exciting to see all of the innovation happening in our region. We look forward to next years annual awards.