Don't let your business be held back by lack of effective technology use. Often, small businesses do not have the time or resources to investigate and evaluate technology on their own. Let us help you with this process so your business can operate more efficiently and provide a better experience to your customers. Follow up funding for implementation is available for eligible applicants through the Next Level program.
Tech Assessments can:
Solve a nagging technology problem that you haven't had time to work out
Modernize your business to gain a competitive edge
Grow your business to reach new markets
Increase innovation within your business
Increase your businesses online presence and effectiveness

Scope of Tech Assessments:
A comprehensive and hands on assessment of your businesses technology tools and processes is done for all areas of your business. Areas assessed include: social media, eCommerce, business intelligence, IT strategy, security, forecasting, teleconferencing, and customer relationship management. We'll work with you to choose what solution will work best with your business and actually implement the solution.
Eligibility
Businesses must be full-time and located in Northwestern Ontario with a valid Canadian business number.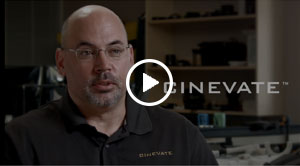 Cost
Prior to the assessment, $50 must be paid to the Northwestern Ontario Innovation Centre.
Tech Assessment Program with Cinevate
Dennis from Cinevate talks about how the Tech Assessment Program has helped their business.
If you're interested in discussing a Tech Assessment, please fill out our Intake Form or contact James.