7th Annual RBC Innovation Awards
Over 170 people gathered at the Victoria Inn on May 5th to celebrate the great innovation taking place in Northwestern Ontario. The projects, companies, advisors, youth and heroes nominated varied widely but there was one common theme; innovating to create opportunity and build excellence.
The 7th Annual RBC Innovation awards was the largest yet, hinting that entrepreneurship and innovation are increasing in importance to our economy as more individuals and companies are accessing the Northwestern Ontario Innovation Centre's services. "New companies are popping up that most in our community have never heard of and they are creating jobs" said Judy Sander manager of the Innovation Centre. The RBC Innovation Awards are a platform for these companies and individuals to get exposure to the business community and get recognized.
A prime example is Health e(Fx) which won Innovative Company of the Year. Since last year the company has expanded from 3 to 19 full-time employees and is anticipating to double their workforce within the next year. The software Health e(Fx) provides is an enabling factor for US based companies to become compliant with the recently implemented US Affordable Care Act, also known as Obama Care. The complexities of Obama Care have created an entire industry and Health e(Fx) has shot out of the gate to become the market leader.
The future of entrepreneurship in the Northwest is also bright with budding young innovators. This year's winner was Mickey Marshall, an entrepreneurship advocate that leads by example. Mickey was an attendee at Thunder Bay's first Startup Weekend and is now commercializing her company called Hardcover Hookup which is a digital textbook swap application.
Other winners include TBRRI's Cyclotron for Project of the Year which aims to provide a steady supply of medical isotopes to increase patient care, Dr. Aicheng Chen of Lakehead University for Hero of the Year for his ability to bring in $10 million of research funding and establish an Advanced Electrochemistry Lab utilized by industry. Finally Advisor of the Year went to Walter Kuch for providing guidance to companies to help them navigate investment and obtain their first sales.
---
Winners of RBC Innovation Awards 2015
Cyclotron, Thunder Bay Regional Research Institute

Innovative Project of the Year
Sponsored by Cheadles

The cyclotron project will ensure the consistent supply of medical isotopes for patients in Northwestern Ontario and usher in a new era of research at the Thunder Bay Regional Research Institute to increase patient care.
Dr. Aicheng Chen, Lakehead University

Innovative Hero of the Year
Sponsored by Lakehead University Economic Development and Innovation Office
Dr. Chen has made significant contributions toward the enhancement of Lakehead's research capacity and innovation profile. Such achievements include bringing in over $10 million in funding as principal investigator or a co-applicant, and establishing an Advanced Eleoctrochemistry Laboratory that forges relationships with industry partners to make Thunder Bay and region companies more competitive.
Mickey Marshall

Young Innovator of the Year
Sponsored by Confederation College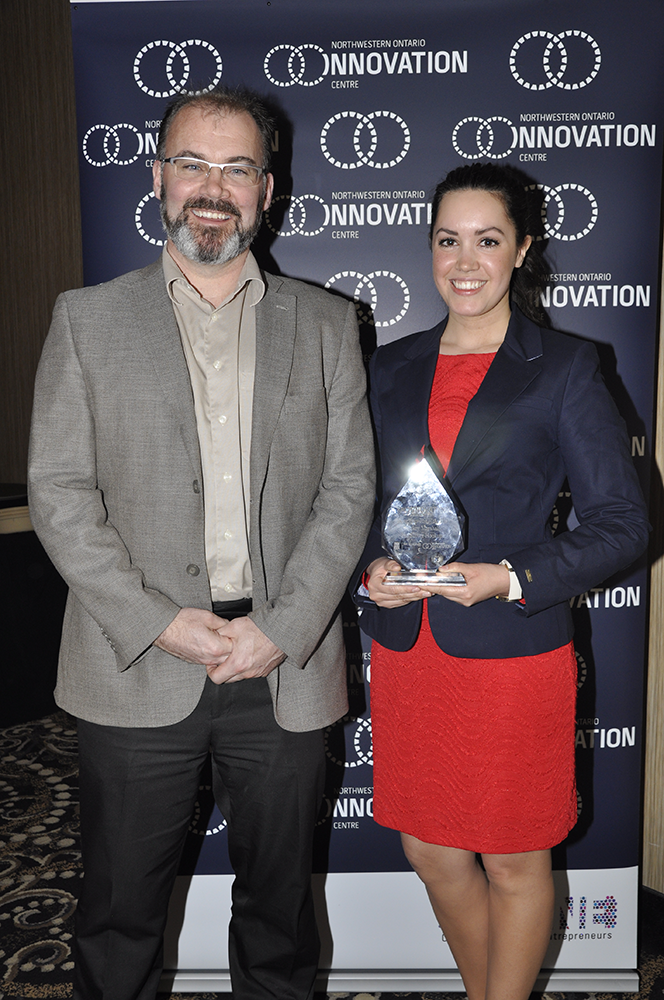 Mickey is an entrepreneurship advocate in Thunder Bay who leads by example. Mickey is the vice-president of ENACTUS a student-run entrepreneurship group and recently participated in Thunder Bay's first Startup Weekend winning 2nd place for her company Hardcover Hookup which she plans to launch this fall.
Innovative Company of the Year: Health e(Fx)
Sponsored by Thunder Bay Chamber of Commerce
Over the past year Health e(fx) is Thunder Bay's fastest growing technology company. The local office has expanded from three to 18 full-time employees and tripled revenues. The software Health e(fx) provides is an enabling factor allowing US companies to be compliant with the US Affordable Care Act, also known as Obama Care.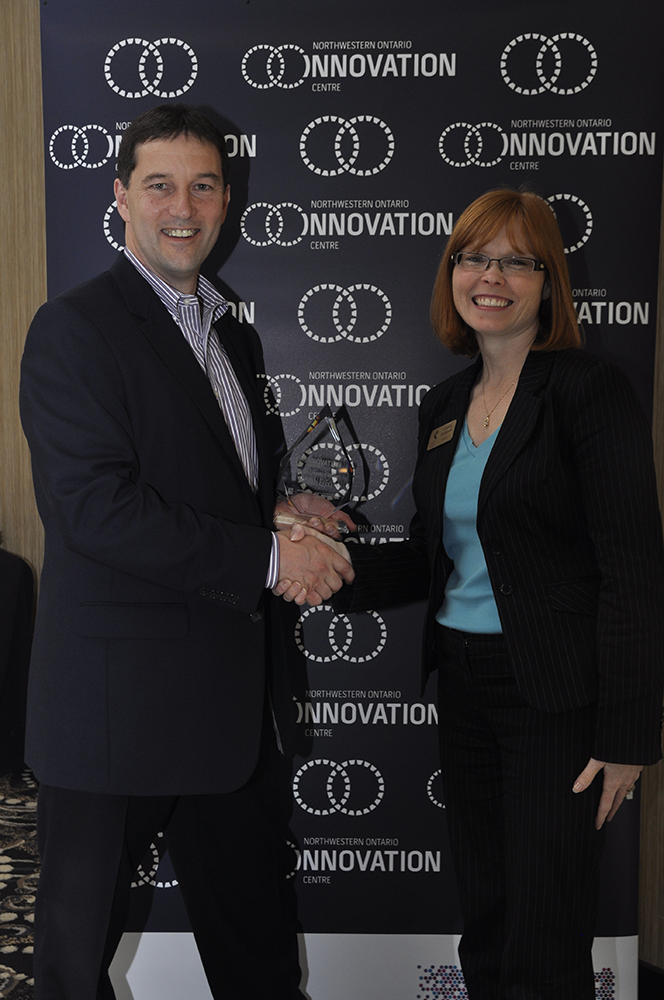 Walter Kuch

Advisor of the Year
Sponsored by Sencia
A keen supporter of entrepreneurs with good ideas Walter has been instrumental in helping Aerovate achieve success. This includes navigating investment, discussing business and technical problems, as well as physically testing the product. Without Walter Aerovate would have only been an entrepreneurs dream, instead the company now has its first sale and truly is a company headquartered here in Thunder Bay.