Authorized Training Partner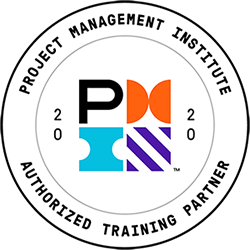 We are pleased to partner with Procept Associates LTD and Laurentian University: Goodman School of Mines to deliver this training program.
The Northwestern Ontario Innovation Centre is partnering with Procept Associates to deliver a comprehensive project management curriculum in 2021. This is an outstanding opportunity for project-focused organizations to build their talent base, for future Project Manager's on the road to their PMP, or for existing PMs to maintain their certifications. The below courses are offered to participants as individual courses as the Certificate program is no longer accepting registrations this year. Registrants may have the option to use their completed courses toward our Certificate program in the future, pending future course offerings and partner agreements.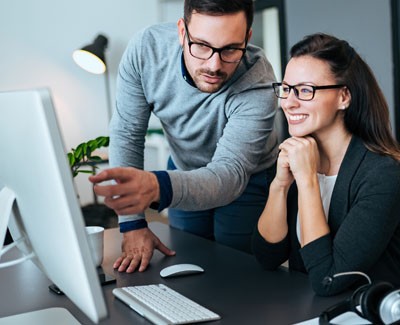 To Register:
---
To register yourself and your team please click the link below.
Here is a list of the courses that will be offered. Please note, courses will be delivered in half-day sessions and the dates are subject to change, but we are avoiding July, Aug, and Dec due to the usual vacation time. Participants will have the opportunity to select the courses most relevant to them.
These courses will be instructor-led virtual deliveries until the end of June.
We will re-evaluate and transition to in-person sessions in Thunder Bay, when possible.
2 ½-day

Certified Agile PM (PMI-ACP Exam Preparation)


Whether in government or private industry, project managers face a huge challenge when confronted with continually-changing requirements. How can you plan when things keep changing? Traditional project management approaches suggest that we take a snapshot of the requirements as a baseline, and then use change control in an attempt to minimize the impact of any shifting requirements. The new Agile Project Management methods help deal with these situations.

More Details: https://training.procept.com/content/pmi-acp%C2%AE-exam-preparation-or-certified-agile-project-manager
September 9, 10, 13, 14, 15, 17 – 8:30am – 12:00pm
1-day Managing Project Risk:
This course explores quantitative and qualitative techniques to identify and analyze project risk factors (risk event, event probability, and event impact). A variety of risk response choices are discussed, and risk identification and risk response are practiced in workshop groups. Quantitative techniques are applied to problems, but don't worry, advanced mathematics is not used!

More Details: https://training.procept.com/content/managing-project-risk
October 4, 5 – 8:30am – 12:00pm




1-day

Project Communications and Stakeholder Management

:


This course is designed to provide participants with an understanding of the complexity of managing stakeholders and project communications.

Back by popular demand! This course is offered directly through Procept, not through the NOIC.

More Details: https://training.procept.com/content/project-communications-and-stakeholder-management
Oct 28-29, 2 half-day sessions occurring 8:30 am - 12:00pm
Price: $629 +HST
Please email Jeff@nwoinnovation.ca to register



1-day Procurement and Contract Management


Procurement management, and especially contract administration, has become an essential project management skill in today's trend of outsourcing. We will guide you through procurement practices, the bid process, contract negotiations, managing contractors and vendors for optimum performance and provide a taste of contract law. This 2-day course will provide the fundamental tools required for project managers. It will also offer you an insight into the role of the procurement officer or buyer on a project team.

More Details: https://training.procept.com/content/project-procurement-and-contract-management
November 8, 9 – 8:30am – 12:00pm
2-day Microsoft Project Essentials:


This fundamental 2-day course provides you with the hands-on skills to plan and manage project activities using Microsoft Project. You will learn and practice Microsoft Project at your own computer. The scheduling techniques are learned through a series of progressive exercises that simulate a real project. At the beginning of each exercise, participants load a new project file that contains all the information correctly entered from the previous exercise. As a result, those with slower typing skills are not left behind. By completion, participants will have fully defined a project from beginning to end, and will have performed project updates and reporting.

PLEASE NOTE: You are required to purchase and bring the Microsoft Project 2019 Step by Step textbook either in hard copy or electronically It is available for online purchase here and here. It is strongly recommended that participants have two monitors, for the optimal educational experience.

More Details: https://training.procept.com/content/2019-microsoft-project

January 10, 2022 – 8:30am – 12:00pm
January 11, 17, 18, 21, 2022-– 8:30am – 11:00am
1-day Project Closeout Best Practice:


Project closeout always presents challenges: from getting final approvals, to performing administrative and contract closure, to capturing lessons learned, and more. At the rapid pace of business today, efficient project closure is a must and may even give you a competitive edge. This 1-day workshop introduces project managers to the best practices for getting final signoffs and closing out projects. Project managers will come away with a structured closeout framework and some templates that can be used to complete an orderly project closeout.



More Details: https://training.procept.com/content/project-closeout-best-practices
February 14, 15, 2022 – 8:30am – 12:00pm
1-day Project Driven Change Management:


This course introduces project managers to the fundamentals of change management practice, helping them to understand the risks introduced by change resistance and how to reduce or eliminate those risks. By incorporating the techniques revealed in this course into their toolkits, project managers will be better able to deal with stakeholders, reduce project delays, increase efficiencies, and reduce the risk of not meeting a project's business case objectives.



More Details: https://training.procept.com/content/leading-project-driven-change
March 21, 22, 2022– 8:30am – 12:00pm
Pricing:
Project Management Essentials a-la-carte pricing: $1,439 + HST
1-Day Courses a-la-carte pricing: $629 + HST
2-Day Courses a-la-carte pricing: $989 + HST
3-Day Courses a-la-carte pricing: $1,439 + HST
Additional Costs that may be incurred:
The following courses* require the participant to purchases additional study materials of approx. $40 + HST

Business Analysis for Project Managers
Microsoft Project Essentials

* study material requirements may change between now and the start date
Exam fees are not included should the participant choose to pursue additional certifications
---
Canada-Ontario Job Grant
The Canada-Ontario Job Grant can offset training costs to a maximum of $10,000 – $15,000 per employee.