Are you trying to solve a specific problem for your business, but don't know where to start? The Northwestern Ontario Innovation Centre has curated a series of short workshops to provide you access to an Expert and time to ask your specific questions.
Ask the Experts Series Workshops
ALL WORKSHOPS ARE VIRTUAL AND FREE TO ATTEND!
Tuesday, September 14th
---
9 am - 9:55 am EST | 8 am - 8:55 am CST
WINNING THE TALENT WAR
Finding and hiring the right employee can be a challenge for many businesses. This session will focus on how to ensure success with the recruitment process, evaluating candidates, selecting the right person for the right job, and making sure they stick with you for the long term.
PRESENTER: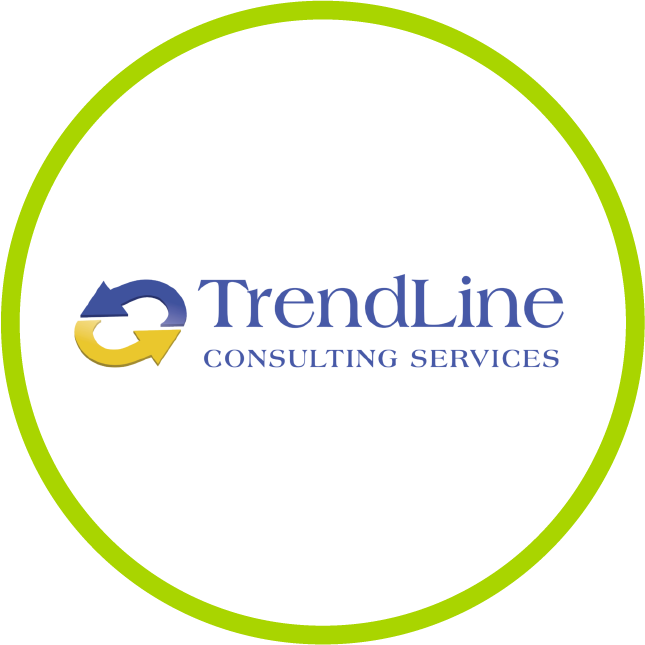 Marilyn Owston, Trendline Consulting
As the owner of TrendLine Consulting Services, Marilyn regularly leads workshops and seminars on a variety of human resource topics including leadership, team building, performance management, and human rights training. A manager for more than 16 years who now specializes in human resources, Marilyn brings an added understanding and empathy for the practical application of the subjects she delivers. Marilyn has delivered numerous sessions on recruiting and selection staff and is excited to join us. She truly believes our greatest resources are human and is looking forward to sharing with us the ways in which you can hire the right person for the right position at the right time.
10 am - 10:55 am EST | 9 am - 8:55 am CST
WHAT'S NEXT? TAKING YOUR BASIC SHOPIFY ECOMM TO THE NEXT LEVEL
Many businesses were forced to start selling online due to the pandemic and most of them started using Shopify. Due to the rush to get online, most of these websites were put together hastily and are using the bare minimum of Shopify functionality. In this session, Lauren Rigato from Superior Digital will discuss what you should be doing next in Shopify like custom themes, the Shopify app store, third-party integrations and more!
PRESENTER: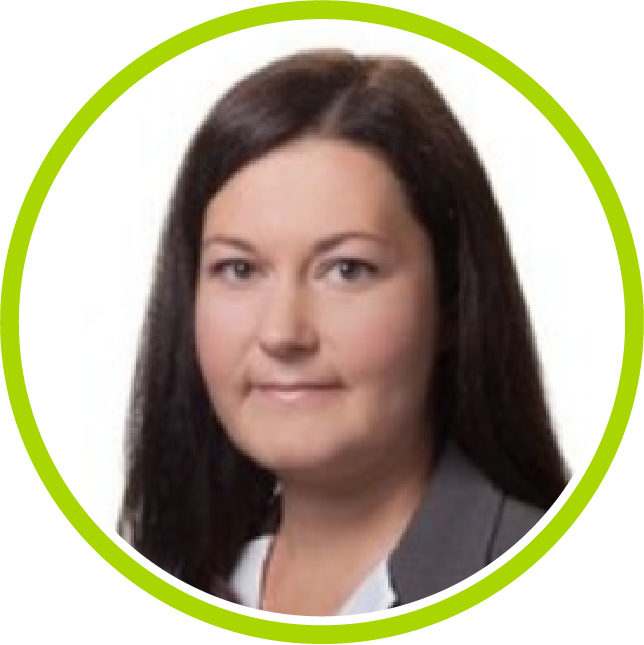 Lauren Rigato, Superior Digital
Lauren Rigato is the creative mastermind behind Superior Digital. Lauren brings over 20 years of experience in social media and digital marketing that has successfully achieved organizational objectives. Her most recent roles as the Director of Digital Marketing and Sales with the Ottawa Senators NHL team, and previously at Canadian Automobile Association (CAA) as the National Director of business, are examples of building and managing top-tier North American digital strategies that have been recognized by brands like Apple as the best in the country.
11 am - 12:30 pm EST | 10 am - 11:30 am CST
CYBERSECURITY AND RANSOMWARE INSURANCE: IS YOUR BUSINESS PROTECTED?
As business becomes increasingly digital, so do the risks associated with doing business. Are your digital assets sufficiently protected and do you have a mitigation plan for when something does happen? Every day large, tech-savvy organizations are falling prey to Ransomware, so what can you do to protect yourself? Penny Belluz from Teleco is here to help you proactively protect your business and Jeff Jones from Jones and Associates Insurance is here to help you protect your bottom line should you get hit with a Ransomware attack.
PRESENTERS: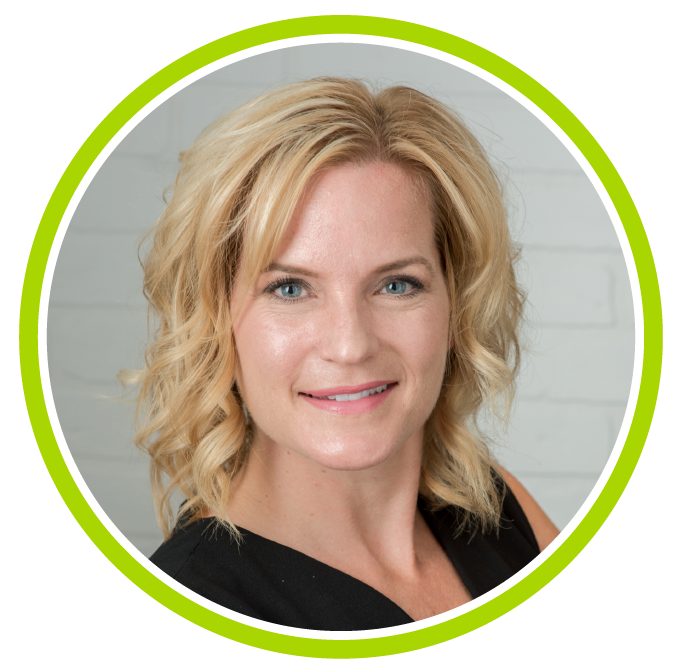 Penny Belluz, Teleco
For over 20 years I have worked in the telecommunications industry starting in sales and working my way up to partner. During these 23 years there have been tremendous changes and advancements in technology. I have enjoyed the challenge of the industry and also the ability to embrace and drive change for our community. Technology is exciting and being part of the innovation and advancements it provides is a privilege.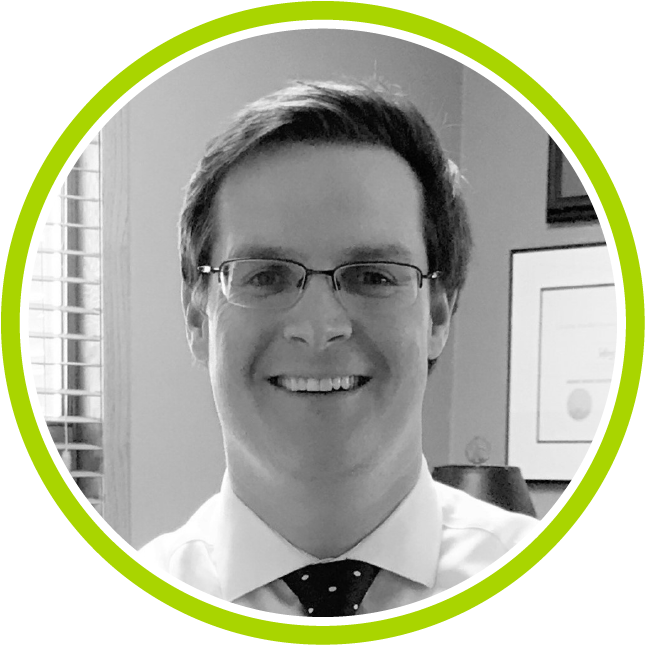 Jeff Jones, Jones and Associates Insurance
Jeff Jones is the President of Jones Insurance, an independently owned, family-run Insurance brokerage in Northwestern Ontario. As both a broker and an entrepreneur, he loves building, creating and collaborating with others both inside the industry and out. He is passionate about contributing to the improvement of his community and the insurance industry as a whole.
1 pm - 1:55 pm EST | 12 pm - 12:55 pm CST
HOW MODERN ACCOUNTING SOFTWARE CAN HELP YOUR BUSINESS SUCCEED
We're not all financial experts, and while you're trying to keep your business profitable, the last thing you want to worry about is selecting accounting software and learning how to use it. Brent and Jen from 807 Management Services are here to help you better understand what accounting software can do for you with some tips and tricks to save you time and money!
PRESENTERS: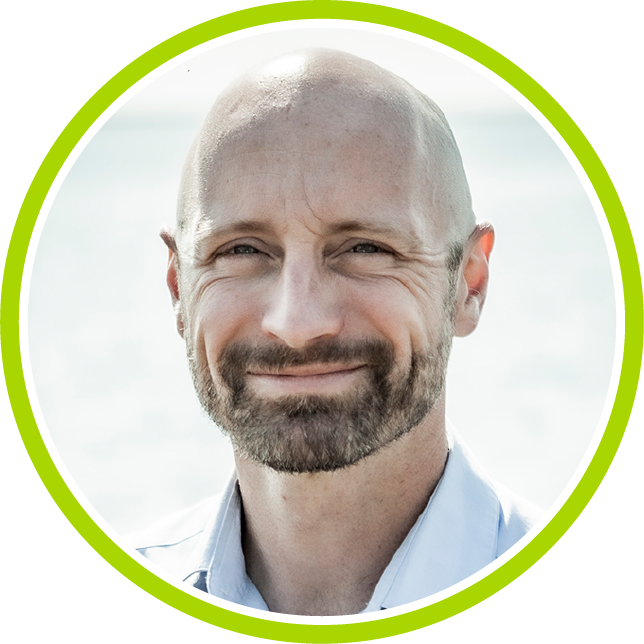 Brent Maranzan - 807 Management Services
Brent Maranzan is a seasoned management professional with a career that spans 17+ years, spent in health care administration and public accounting. Brent has extensive experience in leveraging technology to improve accounting controls and processes. He has taught the Information Technology Auditing course at Lakehead University in the past and is currently working on a certificate in Information Systems Management through Ryerson University. Brent has expertise in process auditing, health data and analytics, project management, capital planning, proposal development and evaluation.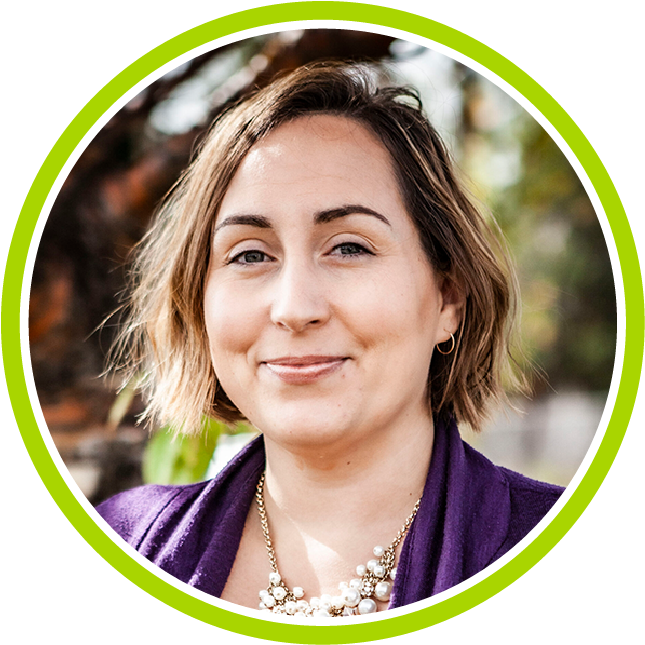 Jen McIntosh - 807 Management Services
Jen McIntosh has over a decade of experience in accounting and tax compliance advisory. Jen believes there is always more to learn and challenges herself to keep at it – whether she's researching certain implications of the Canadian tax system or investigating new industries and technologies that might interest her or provide value to her clients. She has a breadth of experience across small and medium private enterprises in the healthcare, forestry, real estate, and food services sectors in Northwestern Ontario.
2 pm - 2:55 pm EST | 1 pm - 1:55 pm CST
AN INTRODUCTION TO SRED CREDITS
Scientific Research & Experimental Development (SRED) is a Canadian government tax credit program aimed at encouraging SMEs, startups, corporations, partnerships and individuals to conduct R&D that leads to new, improved, or technologically advanced products, processes, devices, and materials. That sure is a mouthful, so let Craig Mulcahy from BDO demystify the SRED program for you and help you understand how you can benefit from this lucrative program.
PRESENTER:
Craig Mulcahy, BDO
Craig Mulcahy is a Consulting Partner at BDO. Over the last 15 years, Craig has developed extensive expertise in management consulting, strategy, and government incentives for large complex organizations, owner-managed businesses, and not-for-profits.
3 pm - 3:55 pm EST | 2 pm - 2:55 pm CST
ENHANCING YOUR ORGANIZATION'S PROJECT MANAGEMENT SKILLS
It's common for small businesses to have leaders wear many hats, including acting as the Project Manager, despite having no formal training. This can only be successful for so long, and if you want to scale, your organization needs proper Project Management training. Kevin Agguano from Procept Associates discusses why PM training is valuable and provides a roadmap for building your organization's PM skills.
PRESENTER:
Kevin Aguanno, Procept Associates
With over 25 years of managing complex systems integration and software development projects, Kevin is known in the industry for his innova­tive approaches to solving common project management problems. He focuses on three project management specialty areas: agile project management, troubled project recovery, and project methodology consulting. Kevin has taught thousands of people how to better manage high-change projects by using techniques from Scrum, Extreme Programming, Feature-Driven Development, OpenUP, and other agile methods.
Wednesday, September 15th
---
9 am - 9:55 am EST | 8 am - 8:55 am CST
WHAT'S YOUR STORY? PR AND COMMUNICATIONS FOR SMALL BUSINESSES
Every business needs to communicate with its stakeholders, but how do you cut through the noise? Effective communication doesn't just happen. It requires planning and purposeful implementation of a strategy that helps you stand apart. Firedog Communications is here to dispel the notion that PR isn't important for small businesses and to answer questions about crafting effective strategies for your specific business.
PRESENTER: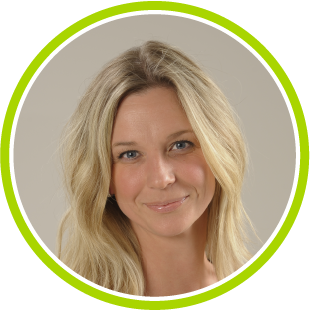 Stephanie Ash, Firedog Communications
Stephanie has 25 years experience of delivering complex traditional and digital strategy in international markets including London, England; Marseille, France and Sydney, Australia. She is the CEO of Firedog Communications – a creative communications agency that services a diverse portfolio of clients with corporate communications, brand and digital marketing.
Stephanie came to Canada as an immigrant in 2001 and was hailed as an 'innovative and influential trailblazer' by Canadian Marketing Magazine in 2005 and was named as one of Canada's Top Ten in the publication's Marketing One's To Watch Awards. In 2014, she was a top 3 finalist for Canadian Woman Entrepreneur of the Year. And here at home, she has received a City of Thunder Bay Citizen of Exceptional Achievement Award and was named Business Person of the Year 2020 by Thunder Bay Chamber of Commerce.
10 am - 10:55 am EST | 9 am - 8:55 am CST
DIGITAL BUSINESS DEVELOPMENT
As business continues to shift from the physical to the digital world, it's not enough to just have a website. You need a digital business strategy that utilizes the marketing platforms best suited to help your business achieve your specific goals. Your various sales channels need to be supported by social-digital marketing, using the proper data and analytics to ensure your desired results are being achieved. Jarret Popowich from Shout Media is here to discuss digital sales funnels and the tools you can use to increase your bottom line.
PRESENTER: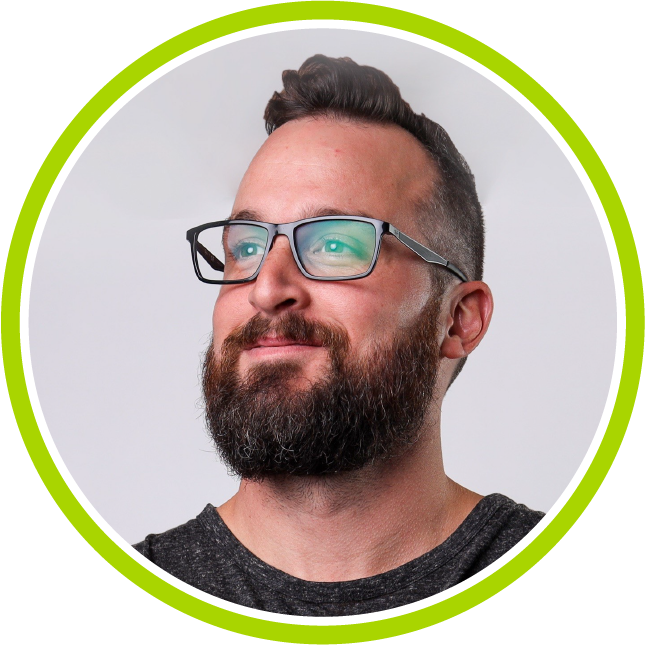 Jarret Popowich, Shout Media
As COO, Jarret oversees Shout Media's operations and works closely with department managers to ensure workflow efficiency and excellent customer service. Jarret has a passion to see organizations strategically leverage their digital footprint with high-level creative strategies for brand awareness, sales, and lead generation.
11 am - 11:55 am EST | 10 am - 10:55 am CST
Starting a Business as an International Student or on a Work Permit: Immigration Considerations
Are you looking to start a business as an international student or on a work permit? In this session, Jennifer will speak on the immigration laws around starting a business and how they can affect your immigration applications for permanent residents. She can answer your questions regarding immigration and refugee law with starting your business, and business law advice for resettled refugees.
PRESENTER: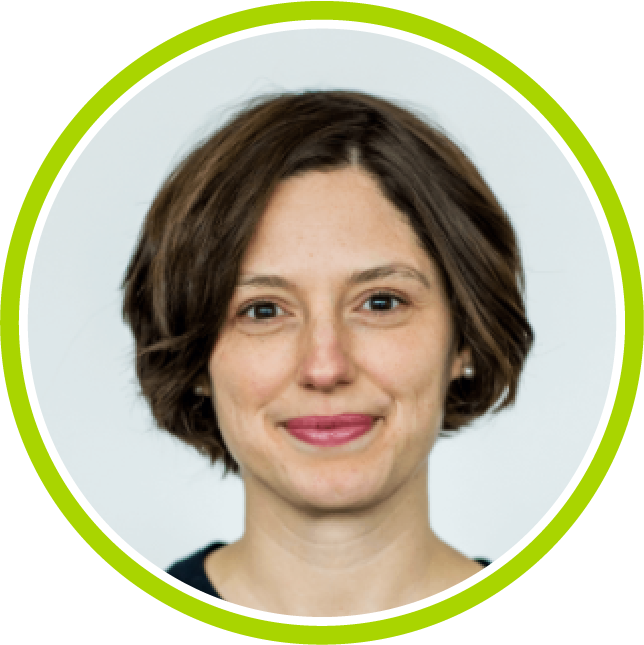 Jennifer Dagsvik

, Newcomer Legal Clinic
Jennifer Dagsvik lives in Thunder Bay, and has practiced immigration and refugee law since 2007. She is the Director of the Newcomer Legal Clinic, a free legal clinic for those who need advice or representation on immigration, refugee, and citizenship law in Northwestern Ontario. Jennifer also teaches a class in immigration and refugee law at Lakehead University's Bora Laskin Faculty of Law. She is a member of the Canadian Association of Refugee Lawyers and the Canadian Bar Association's immigration section.
1 pm - 1:55 pm EST | 12 pm - 12:55 pm CST
CORPORATE ACCOUNTING FROM THE LEGAL PERSPECTIVE
Do you have questions about what financial data you have to collect and report on? Requirements are constantly changing and it's important to stay current or you can run into problems with the CRA. Rosa Carlino from Cheadles LLP is here to answer your questions on collecting, storing, and reporting your financial data.
If you're interested in this session, you might also be interested in our session Canada's Privacy Laws: What businesses need to know about PIPEDA.
PRESENTER: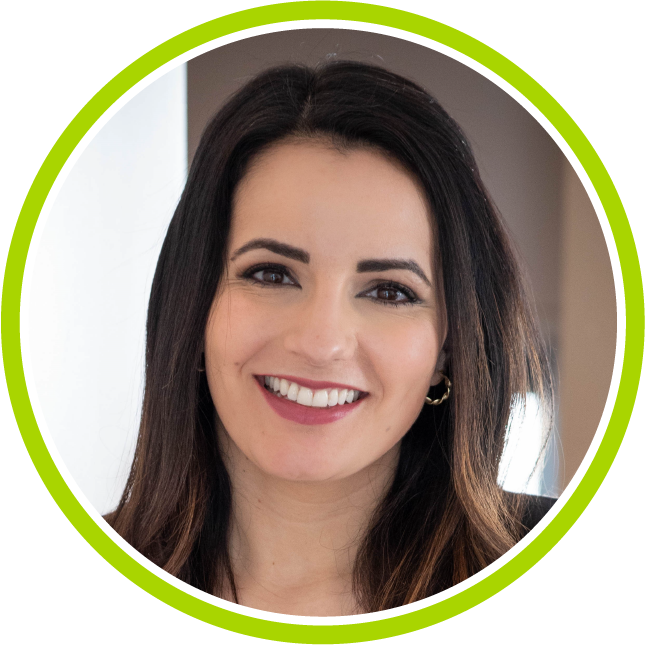 Rosa Carlino, Cheadles
Rosa is a partner with Cheadles LLP, having been admitted to the Law Society of Upper Canada in 2013. Additionally, Rosa became a registered trademark agent with the Canadian Intellectual Property Office in March 2021. Rosa works in multiple areas of law but focuses on corporate, commercial, trademarks, wills, estates and real estate law. As a past sole-proprietor, Rosa understands the complexities of the commercial world in both a legal and practical sense and enjoys assisting new business owners navigate the complexities of the legal side of business.
2 pm - 2:55 pm EST | 1 pm - 1:55 pm CST
INTELLECTUAL PROPERTY: PROTECTING YOUR IP
You probably have more Intellectual Property (IP) than you think and it's probably not legally protected. What exactly is IP though and what can you do to protect it? Ryan Dupuis from Ade & Company will help you better understand IP, highlighting some of the lesser-known types of IP and answering your specific IP questions.
Participants in this session might also be interested in our Cybersecurity and Ransomware Insurance session on Sept 14 at 11 am.
PRESENTER: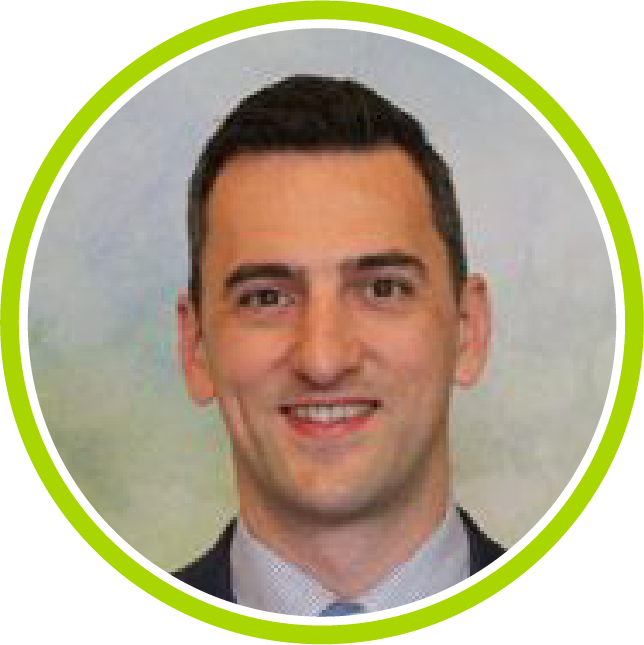 Ryan Dupuis

,

Ade & Company
Ryan Dupuis graduated from the University of Manitoba in 1998 with the degree of Bachelor of Science in Mechanical Engineering. Later that year, he joined Ade & Company as a technical consultant. Upon successfully completing the Canadian Patent Agent's examination in 2000, Ryan became a registered Patent Agent in both Canada and the United States. In his primary area of practice of Mechanical Engineering, Ryan has prepared and prosecuted patent applications for a wide range of clients, including individuals and companies involving inventions in agriculture, manufacturing, mining, oil production, construction, materials handling, power generation and machinery.
3 pm - 3:55 pm EST | 2 pm - 2:55 pm CST
CANADA'S DIGITAL PRIVACY LAWS: WHAT BUSINESSES NEED TO KNOW ABOUT PIPEDA
As more of our lives, and our data, exist online, the Canadian government continues to take steps to protect consumer data. The Personal Information Protection and Electronic Documents Act (PIPEDA) impacts all businesses and it's important to understand how you can collect data, what you can do with it, and what a consumer can ask of you regarding their data. Michel Caza from Cheadles LLP is here to answer questions about the specific data you collect and what your specific legal requirements are.
PRESENTER: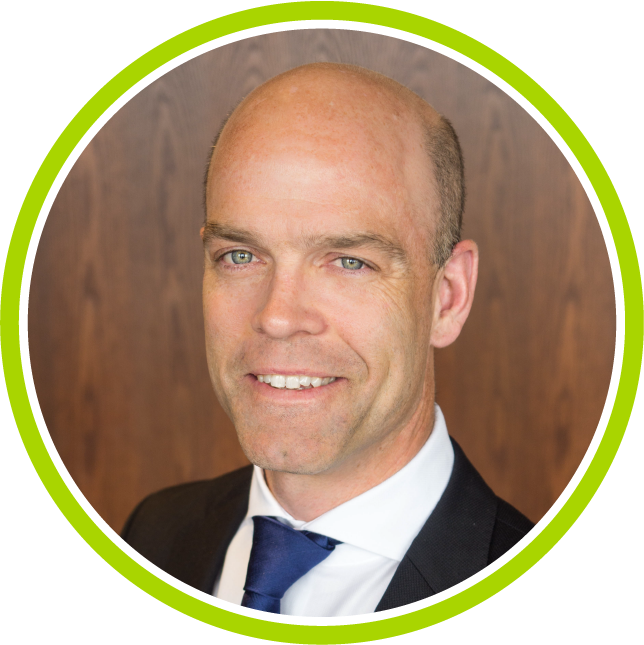 Michel Caza, Cheadles
Michel is a Professional Engineer and Lawyer at Cheadles LLP and practices with the firm's litigation team. His practice includes construction law, labour and employment law, and commercial litigation.
Prior to his career in law, Michel spent 17 years in the mining and construction industries in various capacities including labourer, supervisor, inspector, Senior Engineer and Project Manager. He has Canadian and international experience in project management, project evaluation, and developing prospective mining and infrastructure projects. With this background comes a significant amount of experience working with, consulting engineers, contractors and mine operators.