Next Level Program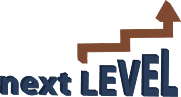 Program Objective
In Northwestern Ontario, many small and medium-sized enterprises (SMEs) have difficulty funding the initial commercialization steps required to accelerate product introduction and marketplace positioning.
The intent of this program is to provide funding to assist with innovative business growth. This support could be applicable to the following contracted expertise, services or direct costs:
Sales and Marketing

Trade show exhibiting
Sales Training
E-Commerce
Test marketing
Branding development
Selected promotional materials
Export market development

Product Development

Market research
Feasibility analysis
Product testing
Certifications, in-market licences, market entry fees
IP Research and Protection

Business Enhancement

Management support/training
Business capacity development
Productivity or lean production implementation
Up to $5,000.00 in assistance may be provided towards approved costs in the above categories.
Eligibility
The client must be a for-profit entity, (registered sole proprietor, partnership, or corporation) seeking assistance for developing and commercializing an innovation potentially contributing to increased sales and employment. This program is not intended to support, nor is applicable to, businesses operating as distributors or re-sellers.
Contributory Requirement
Applicants will be required to provide a cash contribution towards the project in the amount of 20% of the total funds requested. Paid expenses occurring before the date of application for Next Level funding will not be recognized as an eligible contribution. Contribution must be received before any payment funds are advanced to contractors.
How to Apply?
You can apply for this program by downloading and completing these forms:
Please submit to
Box 398, 2400 Nipigon Road,Thunder Bay,ON P7C 4W1
Phone: (807) 768-6682, Fax: (807) 768-6683
Toll Free: 1 866 768-6682
nwoinnovation%23ca|jaquelyn
Prior to completing an application you are encouraged to contact Jaquelyn Holm who can provide you with further information.
Next Level Project Example
For an example of recently completed Next Level project see our case studies with Aerovate and Auto Flex Air Ride Suspension
This Program is supported by: