Innovator Members

AEROVATE has obtained the global manufacturing rights for the worlds' first patent pending passive variable pitch propeller technology. This technology provides an alternative solution to expensive and heavy variable pitch systems of today and offers the first viable passive hub system ever to be used on small UAV's. This technology is ideal for Unmanned Aerial Vehicles (UAV's) and Light Sport Aircraft (LSA's) to increase the propeller efficiency and overall aircraft performance.

Arcori Inc. provides cutting-edge property and facility management solutions as well as assessment tools for Real Estate Professionals and engineering firm. The Company's core products include: Capital Works Enterprise, a state-of-the-art integrated facility assessment and capital planning softwarewith a number of different modules; and Property Clerk Enterprise, a comprehensive property management software and accounting solution.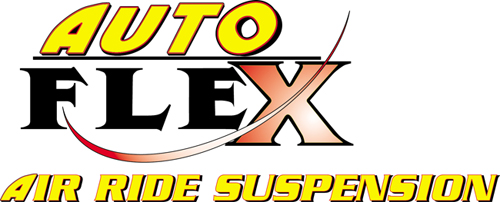 Auto Flex™ manufactures air ride suspension systems for light duty pick-ups, tow trailers, and transport trailers. The company's flagship product the Auto Flex™ Air Ride Suspension system delivers the ideal vehicle ride height under any payload condition resulting in significant handling, safety, cost and ride comfort improvements for truck owners. With Auto Flex, there is no compromising how the truck handles loaded versus unloaded. The system simply bolts onto the existing truck frame without modification for an easy install and transfer to other vehicles.
http://www.autoflexsuspensions.com

Located in the heart of Thunder Bay's 'Historic Finnish District', Bay Meats Butcher Shop produces a variety of Gluten Free meat products for its Ontario customers. Since opening their doors in February 2011, the owners and staff of Bay Meats Butcher Shop
have committed to developing only the highest quality meat products. From their earliest version of Gluten Free Smokies and Kielbasa, their repertoire of products now extends from Italian Sausages, Italian Meatballs and Maple Breakfast Sausage to Beef Jerky, Kielbasa and Smokies.

Cinevate is committed to the innovation of professional and affordable film and digital video production tools. Cinevate's line of products include the industries' most comprehensive and versatile line of DSLR camera sliders. Other award winning products include the Durus Follow Focus, Titan Mattebox and a variety of HDSLR Rigs. Cinevate's reputation for exceptional service and support demonstrates a genuine desire to meet the needs of its customers worldwide.

Grace Ward started this busines out of passion for cooking. After providing some advice to family and friends she was encouraged to start packaging her own spice blends with the best ingredients. After some hard work she now is starting to get her spices into stores and sell online.
http://crazygoodspices.com/

Frinkk is restaurant specific search engine designed to provide you with all the information you need to make any dining decision. What makes Frinkk different is that it is menu focused and enables the ability to search food items down to an individual ingredient. Frinkk brings together all the menus in one website and makes them searchable. Not only does Frinkk standardize the increasing amount of restaurant information available – it then presents in a crisp, organized and attractive format
Go Kin Packs has developed an energy harnessing system that uses the motion of walking to charge electronics and batteries. It can be used anywhere, anytime to generate power on the go! With the Go Kin a short 5 minutes of walking, will produce enough power for a 10-25 minute phone call. All that is needed to power devices with the Go Kin, is you, the user, walking. Charge any device with a USB plug! Devices can be plugged into the Go Kin and charged as you walk, or power can be stored on the Go Kin's built in battery, and saved for later use. With the Go Kin you'll never be without power when you need it most.
Fusing communications with creativity, Imaginarium Studio strives to inspire clients to imagine effective and beautiful video content for cinema, television and web. Applying state-of-the art camera and post-production processes and technologies, Imaginarium Studio is Northwestern Ontario's first video production studio to offer 4K Ultra High Definition services. Ensuring awe-inspiring quality video while future proofing clients' content for the next generation of televisions, monitors and mobile screens, Imaginarium Studio brings world-class video production capacity to Northwestern Ontario.
Through the use of sound engineering, 3D design and cutting edge computer controlled machinery; Kam Valley Industries offers a complete manufacturing solution.
We strive to push our industry ahead, not just by making parts according to specification, but by being mindful of how we approach all aspects of our enterprise. This includes everything from the ways in which we interact with our clients to ensuring our processes are environmentally responsible.
Founded in 2009, Meaglow Ltd. is a spin-off company from Lakehead University. Meaglow manufactures and sells crystal growth research reactors and supplies thin films to semiconductor research institues and industry. The company specializes in producing Indium Gallium Nitride (InGaN) thin films via its CVD based migration enhanced afterglow deposition process. It's products can be used downstream in the manufacturing process of LEDs, laser diodes, solar cells, transistors, and more!
http://www.meaglow.com

From their kitchen to yours, Mrs. Eve has taken her secret family recipies for perogies and dumplings and has made them available for your family to enjoy. With a large assortment of flavours to suit every palet, Mrs. Eve's offers everything from classic cheese peroegies, to spinich and feta perogies, and even apple cinnimon!
http://mrseveskitchen.com/

CE Strategies is an innovative company that provides a full range of Geographic Information Systems (GIS) services and training. They are based out of Thunder Bay, Ontario and understand the complex and diverse issues that northern communities face. We work with clients by addressing their needs and helping to resolve these needs by providing efficient and effective solutions using the power of GIS technology.
http://www.cestrategies.ca/

ShipEarly is an onmi-channel ecommerce plugin for manufacturers that eliminates the online channel conflict that occurs with traditional brick and mortar retail partners. ShipEarly integrates retailers into the eCommerce checkout process allowing brands to sell online and strengthen dealer relationships. With ShipEarly, brands assist their retailer partners turnover more product and get additional foot traffic
in-store. In addition, ShipEarly notifies registered retailers of items selling online near their store to better adjust their product assortment to meet the local markets needs.

Takemetuit is a Canadian company that has been perfecting Indoor Positioning since 2011. Our unique proprietary hardware and apps: 1) lead shoppers with a standard smart phone to within 4 inches of specific products, thus enabling numerous customercentric aspects of omni-channel retailing and planogramming; and 2) enables tracking shopper movement for analytics. Unlike Takemetuit, indoor positioning systems (IPS) are limited to locating a person indoors within 7-20 feet of accuracy, and some may track walking patterns. IPS does not have the design or accuracy to reliably guide a valued shopper to a specific product, or have a consistent positive experience.
Past Members

Established in 1997, Aviation InterTec Services Inc. (AIS) has provided clients with highly functional, cost-effective information and works works management systems that support people involved in aircraft operations and maintenance worldwide. AIS uses only the most advanced development tools to ensure the highest degree of function, implementation, and ongoing development of all of our software solutions. Skilled in-house staff offer ongoing product support and user training services. AIS operates an ongoing R&D program to assure that its products are maintained to the most current technical and fuctional standards.
http://www.aviationintertec.com/

Bare Organics Inc. is a Canadian manufacturer and retailer of organic skin care products for women, men, and children. We make superior quality skin care products using only organic food grade ingredients. Switch to Bare Organics if you want to be confident that you are using safe products for your family's skin care needs.
Global Hydration specializes in water purification solutions and support. A federally incorporated, Canadian company, Global Hydration was started in 2001 as founders and brothers, Andrew and Ian Moorey, took on the challenge of finding an alternative to bottled water in response to regional emergency preparedness and industrial needs. Global Hydration continues to expand, developing a wide selection of custom designed accessories and supporting products.
http://www.globalhydration.com/